Reduce pain and inflammation in minutes with LUMINAS Pain Relief patches.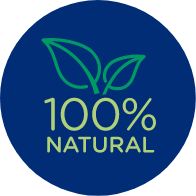 NO DRUGS
NO CHEMICALS
NO KNOWN SIDE EFFECTS
Powerful

Pain Relief

The LUMINAS pain relief patches are a totally new approach to reducing pain and inflammation, that is clinically proven to be effective. LUMINAS has helped millions of normal people find relief from chronic and accute pain of all types.

LUMINAS Relief patches are easy to use. Simply peel and stick them to the area of your body in pain and the patch begins to work. Reduced pain and inflammation can be felt within minutes, and the effects can last all day.
How
LUMINAS

Works

LUMINAS has developed a proprietary technology that allows each patch to be charged with the power of more than 200 natural remedies known to reduce the most common causes of pain and inflammation.

Natural remedies like Arnica, B-Complex, Magnesium, Turmeric, Bioperine, Ginger, Vitamin D, and hundreds more, allow each LUMINAS Relief patch to target the root causes of pain, directly and instantly.
The Energy Approach

To Pain Relief
Modern physics tells us that everything is energy. All natural remedies therefore have a unique electric field signature. The LUMINAS charging technology uses resonant carrier waves to capture the electric field signatures of hundreds of natural remedies and imprints them into the wearable Mylar patch.
Once applied to the skin, LUMINAS patches interact with the body's electric field to release the remedy signatures directly to the body. This activation results in fast acting and targeted relief from pain and inflammation, without any drugs, chemicals, or known side effects. LUMINAS Relief patches are 100% safe.
The relief from a single LUMINAS pain relief patch can last up to 24 hours. That is up to 3x as long as the 8-hour relief over the counter remedies.
World Class

Doctors & Athletes
This revolutionary technology is being used right now by the world's top athletes and sports doctors to help reduce pain and inflammation, speed recovery and maintain peak physical performance.
"One of the
very best


recovery products."
- Dr. Ara Suppiah
Professional Athlete Physician
"I could have
played

another 9 years."
- Derek Anderson
NBA/NCAA Champion
"This is a
game changer


for pain relief."
- Dr. Craig Davies
Professional Golf Tour Doctor